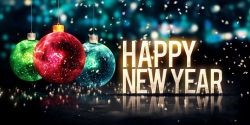 New Years Eve Extraveganza – Myrtle Beach
December 30 - 2, 2024
$899pp Dbl Occp and $1,025pp Sgle Occp
Status: Available
---
Hotel~ Beach Cove Resort ~ 4800 S Ocean Blvd, North Myrtle Beach, SC 29582 843-286-5690 All rooms oceanfront executive suites.
Amenities: Indoor Pool, Fitness Center, WiFi, DVD player, Iron & Ironing board, Hair Dryer, Coffee / Tea Maker
Trip Includes: Transportation, Oceanfront Lodging 3 Nights, Legends In Concert Show, Alabama Theatre Show, Ripley's Aquarium, Luncheon Cruise, NYE Party, Brunch, 2 Breakfasts, 3 Dinners
---
Itinerary:
December 30, 2023 Saturday
Travel with meal and rest stops en route, on own. Check into the Beach Cove Resort.All rooms are oceanfront suites. •Dinner included this evening •Sit back and relax at Legends in Concert Holiday Show. Legends In Concert, World'sGreatest Live Tribute Show!! See the Legends with a live band and dancers. Feel theemotion of songs that you love and enjoy singing and clapping along. Interact with thetribute artists in the lobby after the show. A Myrtle Beach "can't miss" attraction.
December 31, 2023 Sunday
Breakfast buffet at the hotel. •Luncheon cruise is included today on the Barefoot Queen. Enjoy a boxed lunch withentertainment ... a little music on the side, soft river breezes and beautiful scenery. •Alabama Theatre's… award winning production, The South's Grandest ChristmasShow will instill the true meaning of Christmas in your family with its combination oftraditional Christmas classics and contemporary holiday favorites. The South's Grand-est Christmas Show is a southern family tradition on the Grand Strand with visitors andlocals returning year after year. Also featured in this year's show will be a comedianwho always puts a new twist on the Christmas season. So, if you want to celebrateChristmas with an evening filled with song, dance and laughter, the Alabama Theatreis the place you want to be with your family and friends. •This evening is the big New Years Eve Dinner & Celebration at the Hotel. Dinner, Entertainment, Party Favors, Appetizers, Champagne Toast all included thisevening. You can sit back and relax or dance the night away. HAPPY NEW YEAR!!!!!!!!!
January 1, 2024 Monday
•Breakfast buffet at leisure in the hotel •Enjoy the morning at your leisure. •New Year Brunch at Croissanti's Bistro & Bakery. Croissants Bistro & Bakery hasbeen a favorite for locals and visitors in Myrtle Beach, South Carolina for over 27years. •Enjoy a visit to Ripley's Aquarium and the Festival of Tree's. In addition to its mainattractions of scary-looking sharks, giant sea turtles and graceful stingrays, Ripley'sAquarium doubles as an arboretum as 75 Christmas trees deck the halls of the 85,000square foot facility. The Festival of Trees has become a popular attraction for snappingfamily photos for the holidays. •Time for shopping or relaxing back at the resort. •Dinner included this evening
January 2, 2024 Tuesday
•Breakfast buffet at leisure in the hotel •Depart for home with rest and meal stops en route, on own. 8PM Approx. arrival back.